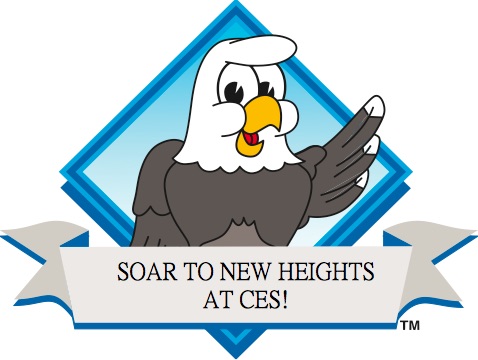 ---
DATES TO REMEMBER:
January 14-25 Live To Give Food drive
January 18- PTO Pizza Sale
January 21- MLK Holiday
January 22- School Mall Kickoff
January 22- CES Pizza Night at Little Caesars
January 28-February 15 Pennies for Patients
January 31- PTO Paint with Parents
February 12- 3rd Grade Spring performance
February 26 CES Pizza
March 1- PTO Dance Party
School Climate Survey
Please take a few minutes to respond to an anonymous 24-question survey about the school climate that is tied to our school's CCRPI score. This information will be used to help calculate Carnesville Elementary's score on the College and Career Readiness Performance Index (CCRPI) for this school year. The CCRPI score is based on our school's climate rating by the state. Survey responses are anonymous and will be submitted directly to the Georgia Department of Education for analysis. The survey can be taken from a computer, smartphone, or tablet. You may also come to Carnesville Elementary to take the survey in the Media Center anytime from 8:00am-3:30pm before March 1, 2019. If you have a child in both schools, please take the survey for both locations.
Directions for Survey
1. Go to the link listed below:
2. http://gshs.gadoe.org/parents
3. Choose our school system (Franklin County) from a drop down screen.
4. Choose our school (Carnesville Elementary School Intermediate) from the drop down screen.
5. Answer the remaining questions. This survey should only take 5-10 minutes.
Congratulations to our Students of the Month!
Attitude of Gratitude
CES recognized the following student of the month for Attitude of Gratitude:
Skyler Whitsel, William Carroll, Adalyn McPhail, Case McFarlin, Callie Nix, McKinley Goss, Annah Hickman, Bristol Johnson, Bentlee Crunkleton, Blaze Segars, Kendall Wills, Bryce Carney, Ansley Hickman, Katie Alvarez, Addison Blakely, Esteban Salcido, Katye Rodriguez, Ciara Williams, Rob Tate, Kaydence Givens, Ryleah Gee, Autumn Mealor, Jeremiah McIntyre, Gabby Forrester, Natalee Sellers, Giselle Garcia Laguna, XaZondron Gibchek, Angel Niblett, and Allie Hilley.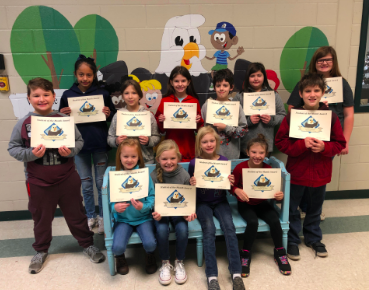 Living the Mindset
CES also recognized the following for living the mindset:
Addison Daniel, Teofilia Martinez, Kylie Morgan, Jayde Roberson, Liam Brafford, Emily Parker, Korbin Reed, Alexander Bryant, Jazzi McKerley, Autumn Rich, CJ Wade, Jenna Vickery, JoReed Swing, Ashlynn Adkins, Skyler Ellison, Ansleigh Masters, Kiersten Rackley, Graci Hunt, Bryce Spencer, Guy Kennedy, Reese Dawkins, Anna Belle Ranly, Caden Garrison, Aden Hindman, Megan Grobe, Lyndsey Coker, Katie Lynn, Brantley Smith, Kharley Roden, Keelee Criner, Elizabeth Terrell, Braylon Hart, Caraline Crunkleton, Caleb Croy, Javon Hardy, Justin Dean, Josie Hill, Alexis Lollis, Tori Bratcher, Jenna Smith, Cody Nation, Elijah Atha, JT Turner, Tucker Goss, Trent Holcomb, Charlie Sanders, and Jacob Henkel.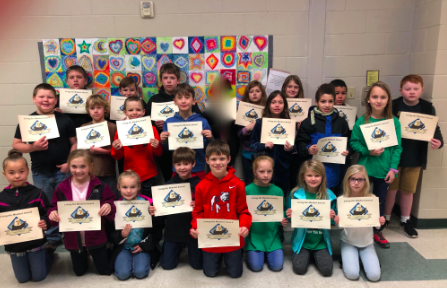 Congratulations to our CESI Teacher of the Year!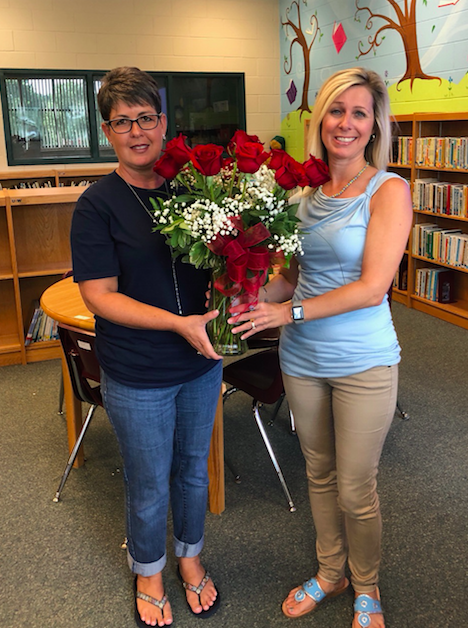 Dr. Gina Thomason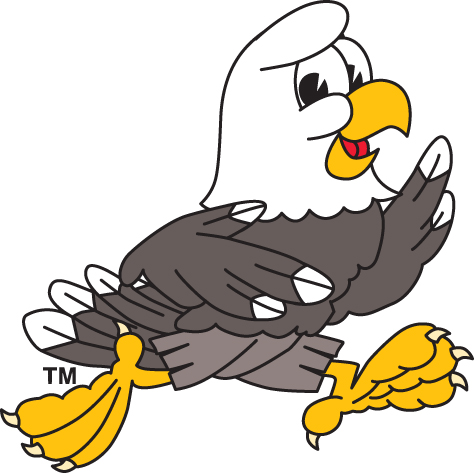 "I got sent to the Principal's office!!"
We are promoting positive behaviors at CES by recognizing students who are outstanding role models and sending them to the Principal's office for a treat!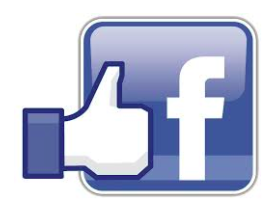 CES has a Facebook page too! We post information, pictures, and classroom activities.
The page name is "Carnesville Elementary School." Go and like our page!
Give us your feedback!!
Did you attend an event at CES? Use this QR code to let us know what you thought!
We love hearing from you!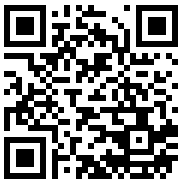 Parent Access to Infinite Campus Parent Portal
Infinite Campus Parent Portal is an app and website in which you can monitor your student's grades, attendance, and much more.
Instructions for the app:
You must first email: portal@franklin.k12.ga.us
Make sure to include parent name and student(s) name.
Once you receive your username and password, download the "Campus Portal" app on your smartphone. It will prompt you for your District (Franklin) and State (Georgia).

You will then enter your username and password.

Each time you log back into IC from your smartphone, you need to click on the refresh arrow at the bottom left of the main screen.

You can then click on grades to see your child's courses. Click on Quarter 4. Then click on the course to see all grades.

You can also click on assignments to see your child's weekly assignments and grades.
If you choose to use IC using the website:
Go to www.franklin.k12.ga.us

Click on Infinite Campus on the choices on the left side of the screen.

Then click parent log in and enter your username and password.